We used to have our own Christmas shop in Stockholm. But time changes and now there is a shop in Stockholm that is a reseller of our products. You will find our products in a shop called nr 11 situated at Västerlånggatan 11 in the old town of Stockholm the capital of Sweden.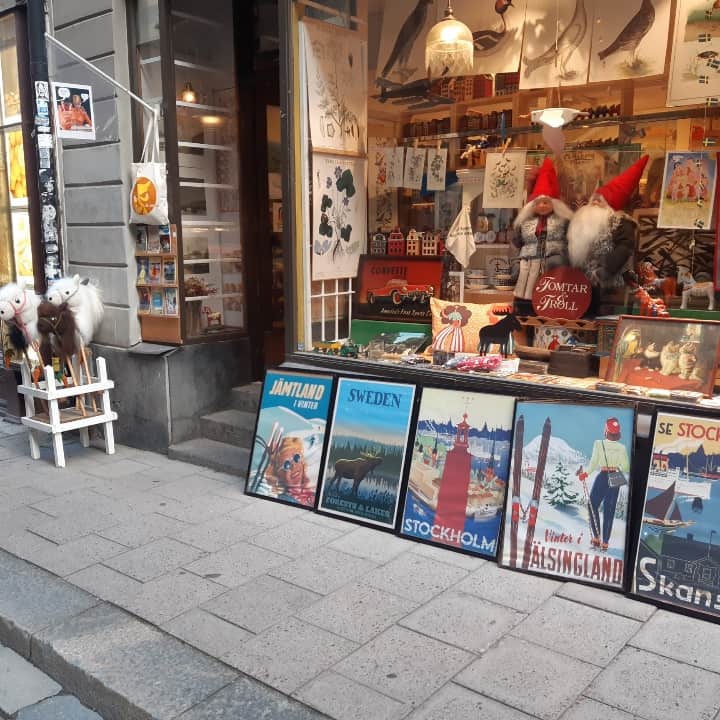 It is an in-store shop. They sell our Swedish gnomes and trolls all year around in the shop.
At Christmas time it is usually a lot of our goods on the shelfs. During summertime and other parts of the year, you can expect that there is a bit less from us to be seen in the shop.
As you might know we have been present on several addresses in the old town of Stockholm. We used to have our own shop selling our products exclusively. That changed several years ago and now we have a reseller that also have other things for sale in her store, not only our products. If you do not find what you are searching for in the shop you could always ask us directly or order it in our webshop and get it sent to you in your country.
Opening hours:
Monday – Sunday 11:00-18:00
Adress to the shop is: 
Västerlånggatan 11, 111 29 Stockholm
Google maps:
You can find the shop on Google Maps
Please, check our Frequently asked questions if you have any question, there you will find answers to most of the common questions such as shipping time and payment options.
Weborders
You can order our products in our webshop as well. We ship to most countries.